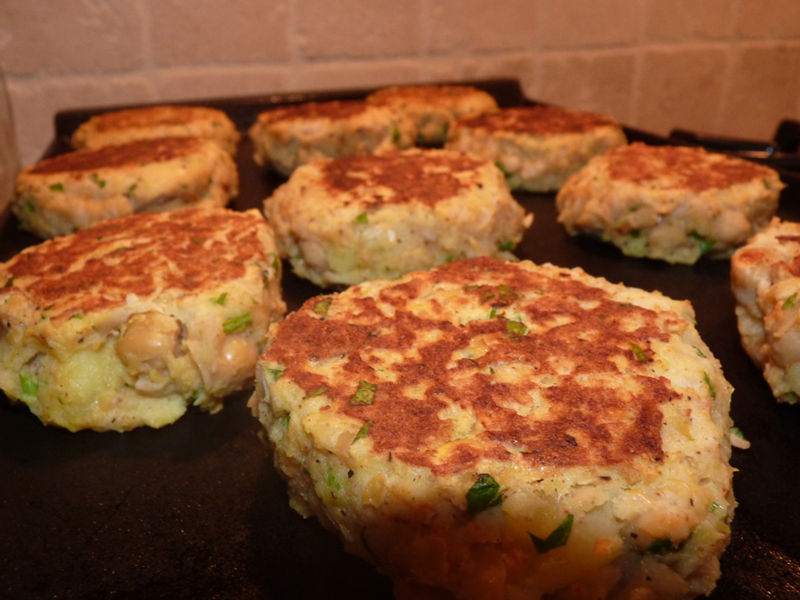 Veggie Burgers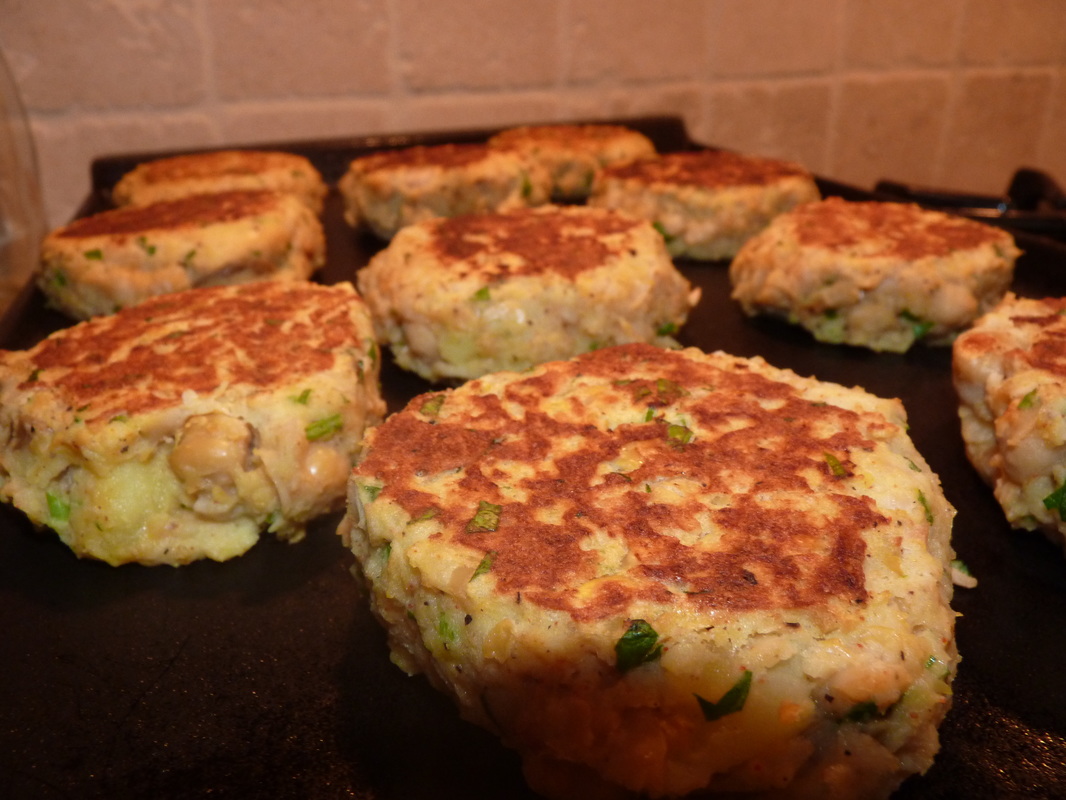 Just like the first cold days send you reaching for chili and stew, there are moments that call for a burger.  But the meatless burger options out there leave a lot to be desired.  There are all too many restaurant menus and prepared food cases offering veggie burgers out of a sense of obligation and not because they believe in it.  Often they lack flavor and nutrition, and the texture can be one step removed from chewy paperboard. But a good veggie burger isn't just for vegetarians, and it can deliver tremendous taste and fuel for an active lifestyle.  Here's one delicious version that you can whip up in no time.
CHICKPEA BURGERS
makes 4- 6 patties
​
1 cup smashed cooked potato OR 1 cup cooked brown rice
extra virgin olive oil
1 teaspoon garlic, minced
1 15-oz. can chickpeas, drained and rinsed
1 tablespoon chopped Italian parsley or cilantro
kosher salt
the zest of 1 small lemon
1/2 teaspoon ground cumin
1/2 teaspoon smoked paprika
1/4 teaspoon freshly ground black pepper
1 egg, lightly beaten
Combine the potato or rice with 1 tablespoon of olive oil and the minced garlic.  Set aside 1/4 cup of the chickpeas.  Add the remaining chickpeas to the seasoned potato or rice, and combine with a potato masher or large fork.  Sprinkle with a big pinch of salt and fold in the parsley or cilantro.  In a small bowl, combine the lemon zest, cumin, smoked paprika, and black pepper with the egg.  Stir into the burger mixture and refrigerate for 20 minutes or longer.
When ready to prepare, heat a slick of olive oil in a large skillet over medium heat.  Divide the burger mixture into 4 to 6 patties.  Cook the patties 3 to 4 minutes on each side, until the bottoms are slightly golden.
Playing around: a great addition to these burgers is sautéeed mushrooms.
Make it ahead: these can be frozen in an airtight bag.  Freeze them in a single layer on a baking sheet and then transfer them to a container for up to 3 months.