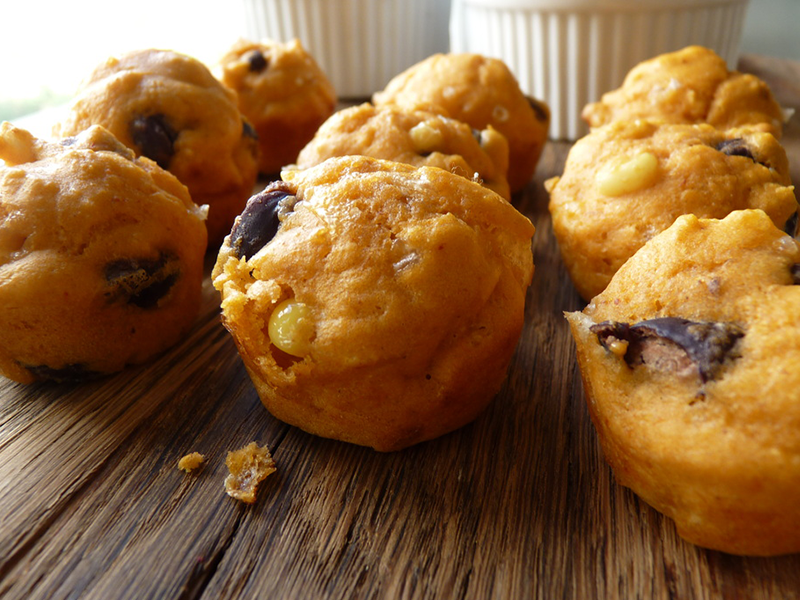 Mexican Meal Muffins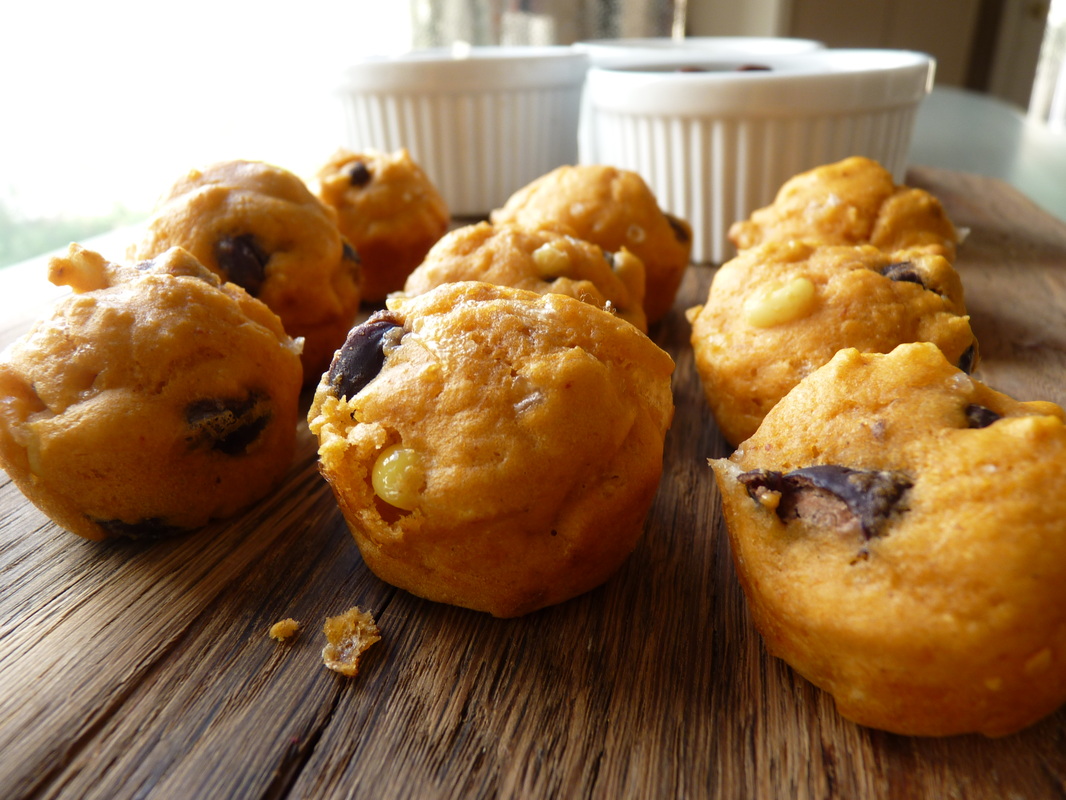 Mexican food is always a winner at my house, and these muffins pack a lot of Mexican flavor with the simple addition of some seasoning to the dry ingredients.  Maybe the best part is that all of the ingredients are probably waiting in your freezer, fridge, and pantry… and if they aren't, this is a muffin that can take numerous substitutions to use what you have on hand.
Mexican Meal Muffins
makes 12 standard-size muffins
Ingredients:
1/2 cup white whole wheat flour
1/2 cup all-purpose flour
1 teaspoon baking powder
1/4 teaspoon salt
1/4 teaspoon ground cumin
1/2 cup milk or buttermilk
1 large egg
1 tablespoon tomato paste
1 tablespoon chopped chives
1/2 teaspoon grated garlic
1 teaspoon honey
1/2 cup freshly grated cheese, such as cheddar or Pepper Jack
1/4 cup corn kernels (frozen work fine)
1/4 cup small-diced red or orange bell pepper
1/2 cup black beans
Preheat the oven to 350 degrees and prepare a muffin tin.
Whisk together the flour, baking powder, salt, and cumin.  Set aside.
In another bowl, whisk together the milk, egg, tomato paste, chives, garlic, honey, cheese, corn, bell pepper, and beans.  Mix the wet ingredients into the dry ingredients, just until combined.
Divide the muffin batter into the prepared tin.  Bake for 13-15 minutes.
Playing Around:
Create your own variations on this recipe by changing the ingredients to suit your preference or what you have on hand.  Try diced pimiento peppers instead of fresh bell pepper, or consider green peas, pinto beans or small-diced meat instead of black beans.