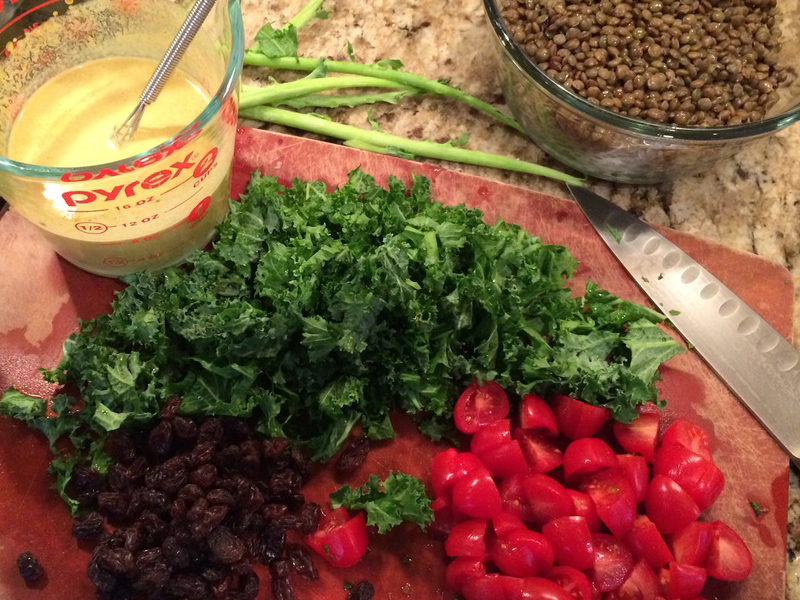 Lentil Cashew Stuffed Peppers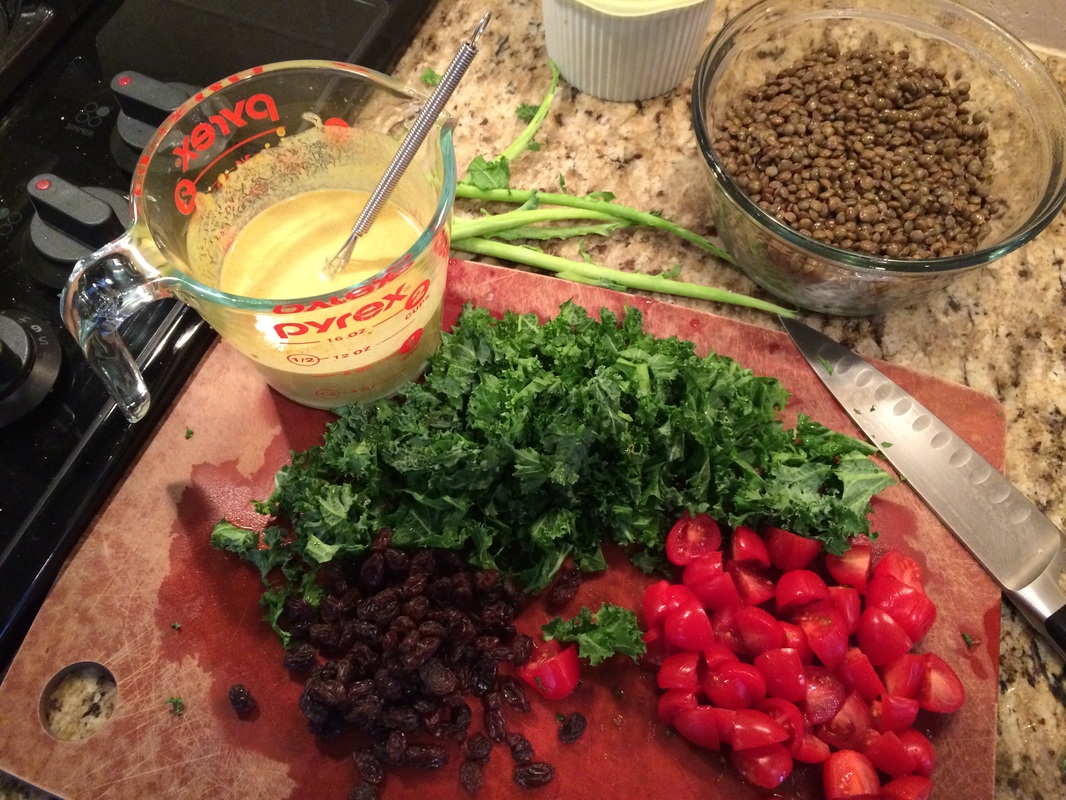 Lentil-Cashew-Stuffed Peppers
serves 4
1 tablespoon curry powder
1 cup raw cashew milk (recipe below)
2 tablespoons extra-virgin olive oil
1 medium yellow onion, chopped
1 cup curly kale leaves, roughly chopped
¾ cup diced tomatoes
1/3 cup unsulphured raisins
½ cup cashews, roughly chopped
2 cups cooked French lentils or brown lentils
sea salt, to taste
4 red, yellow, and/or orange peppers, cut in half lengthwise, cored, and seeded
Preheat the oven to 350 degrees.  In a small bowl, whisk the curry powder into the cashew milk.  Set aside.  In a medium skillet, heat the oil over medium heat.  Add the onion and cook until soft and translucent.  Add the kale, tomato, and raisins, and sauteé for 4 to 5 minutes, or until the kale leaves begin to wilt.  Reduce the heat to low and add the chopped cashews and curry cashew milk  to the skillet.  Stir until the kale and raisins are evenly coated and allow to cook for about 5 minutes.  Remove from the heat, combine with the cooked lentils, and season with salt to taste.  Stuff the pepper halves with the lentil-cashew mixture, arrange in an oiled baking dish, and bake for about 45 minutes, or until the peppers are tender and the lentil mixture is heated through.
Homemade Raw Nut Milk: Almond Milk, Walnut Milk, or Cashew Milk
(makes 4 servings)
1 cup raw almonds, walnuts, or cashews, soaked overnight in refrigerator
3-4 cups water
Seeds from ½ vanilla bean or 1 teaspoon good vanilla extract
3 Medjool dates (optional)
Combine the nuts with just enough water to cover.  Soak overnight in the refrigerator.  Drain the soaking water and discard.
Combine the nuts, water, vanilla, and dates (if using) in a blender.  Using 3 cups of water makes a creamy milk, and 4 cups of water makes a thin milk.  Blend on high speed until smooth.
Strain the nut milk through a cheesecloth or fine mesh strainer to remove any lumps or nut skins. Refrigerate in an airtight jar for up to 3 days.  Tastes best after being chilled for several hours.  If separated, shake vigorously or give a quick pulse in the blender.