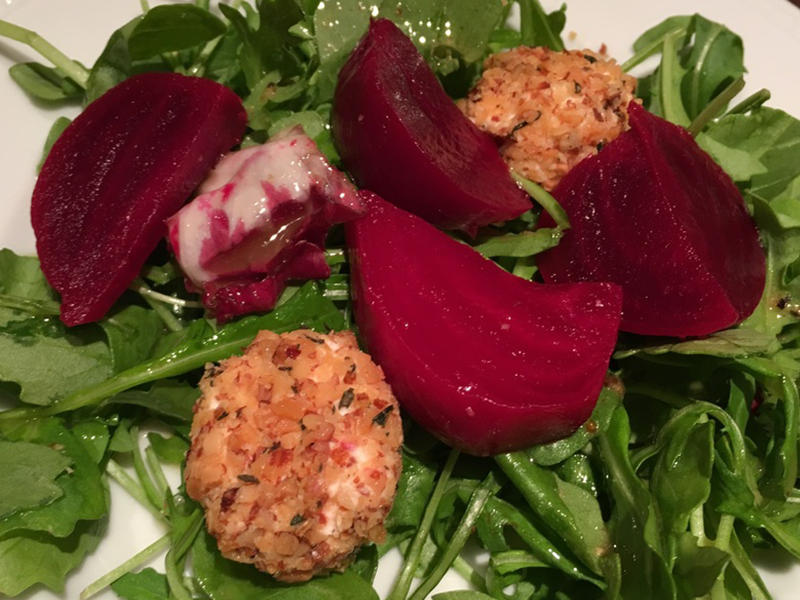 Healthy at the Holiday Table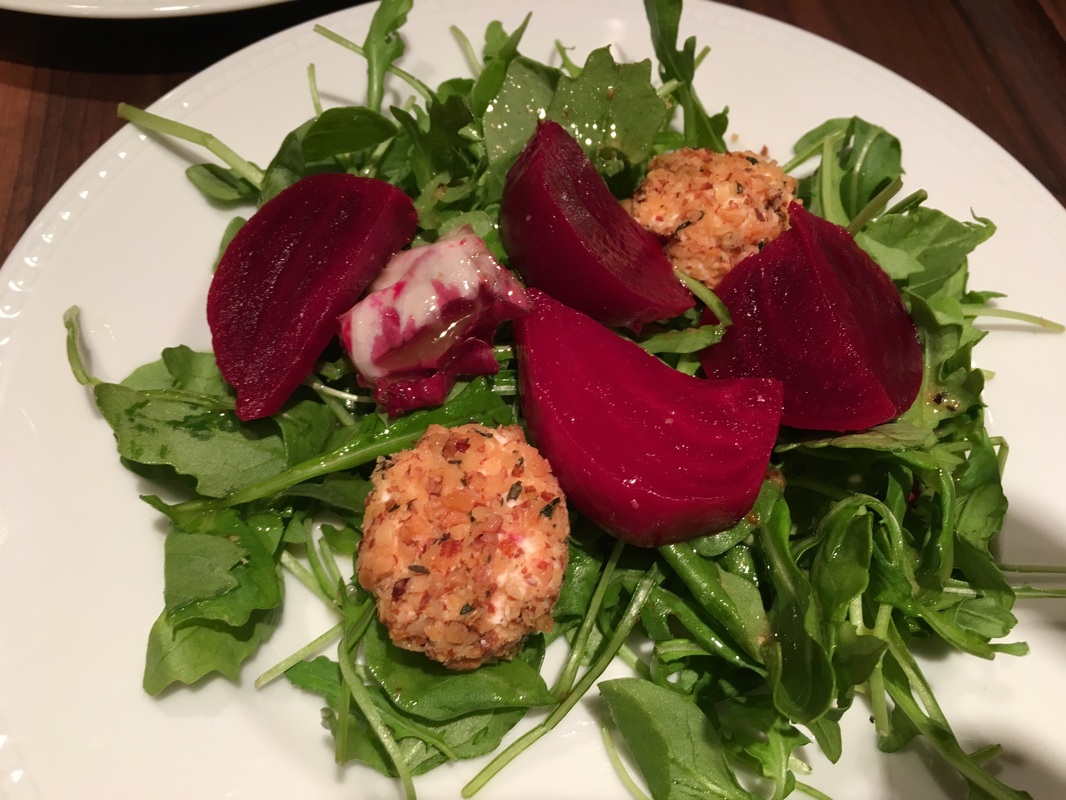 Keeping healthy habits can be a challenge at the holiday table.  In all the enthusiasm for making special memories and serving dishes we remember fondly, it's all too easy to end up with a buffet of foods that offer mainly empty calories in unhealthy fats and sugars. Good enough while you're caught up in the moment, but oh so regrettable when your body rebels the next day. Moderation makes all the difference. I don't shy away from making special sweets and rich dinners at this time of year, but I'm sure to serve them alongside beautiful salads, vegetables, whole grains, and healthy fats.  Keeping a base of solid nutrition is especially important at this time of year when festivities, busy schedules, and travel have us indulging day after day.
So today I'm sharing some easy tips and recipes to brighten your holiday table with good food that's good for you, too.
Healthy Holiday Tip #1: Always serve a salad.  Make it colorful and interesting with fruits, vegetables, nuts, and seeds.  Start your meal with a hearty salad and you're less likely to overdo it at the cheese platter or dessert cart.  If there won't be a salad where you're going, grab some raw vegetables or a green smoothie before you go.
Healthy Holiday Tip #2: Lighten up old favorites with whole grains, natural sweeteners, or more healthy fats.  The cheese balls pictured here swapped out cheddar and cream cheese for two lighter alternatives.  It's easy to makeover baked goods, rice, dips, and dressings.  Try whole grain rice instead of white rice, white whole wheat flour instead of all-purpose flour, and plain Greek yogurt instead of sour cream.
Healthy Holiday Tip #3: Serve your favorite sweets in smaller portions. When there's a big spread, a one-inch square of fudge or brownie is more than enough.  Remember most people would rather sample a bit of everything than commit to larger portions.  Serving bite-sized sweets and hors d'oeuvres sends a subtle signal about reasonable portions.
Christmas Beets for an Hors d'ouevres or for a Salad
I served these at a recent party alongside assorted cheese, brownies, spiced nuts, olives, and biscuits.  The beets recipe was the most requested.  So they're that good.  Because beets are high in antioxidants, folate, manganese, and potassium, they make a great immunity booster to counter the sugar at the holiday table.
This recipe makes a lot – about 6 cups – but they'll keep well for a week in the fridge, and they make a beautiful gift – just fill small Mason jars with your beautiful red beets and tie a ribbon around the jar.  Pass along with a button of goat cheese for a delicious winter salad.  ​
​Spiced Pickled Beets
adapted from Food&Wine December 2015.
Makes about 6 cups
3 pounds medium beets
coarse sea salt
1 ½ cups apple cider vinegar
1 ½ cups sugar
3 bay leaves
one 3-inch cinnamon stick
2 teaspoons whole allspice berries
2 teaspoons whole black peppercorns
¾ teaspoons whole cloves
Preheat the oven to 375 degrees.  Scrub the beets and put them in a large baking dish with 1 cup of water and a pinch of salt.  (I used a combination of golden and red beets, but they were all red after being pickled overnight.)  Cover the dish tightly with foil and bake for 1 hour, or until a knife slides easily through the center of the larger beets.  Uncover and set aside to cool.  When the beets are cool enough to handle, peel them and cut them into ¾-inch wedges.  Transfer to a large Pyrex bowl or deep dish.
In a large saucepan, combine 1½ cups water with the sugar and vinegar.  Add the bay leaves, cinnamon, allspice, peppercorns, cloves and 2 teaspoons of salt.  Bring to a boil, and then simmer over low heat for 15 minutes.  Pour the liquid over the beets and let cool before covering.  Refrigerate over night or for at least 8 hours.  Drain before serving or some time within a day.  The drained beets will keep well in the refrigerator for up to one week.
These were a beautiful addition to a salad.  I served the beets over baby arugula and spinach with toasted walnuts and tiny rounds of seasoned goat cheese.