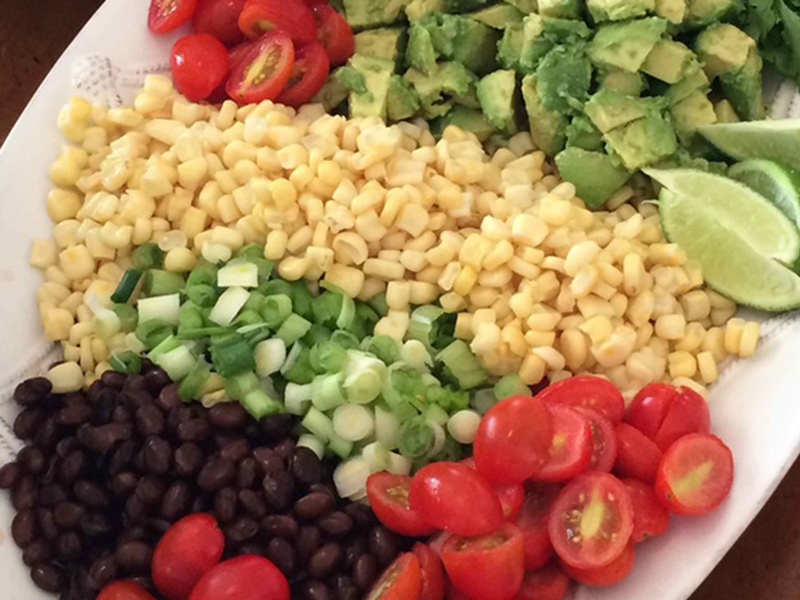 Mexican Chopped Salad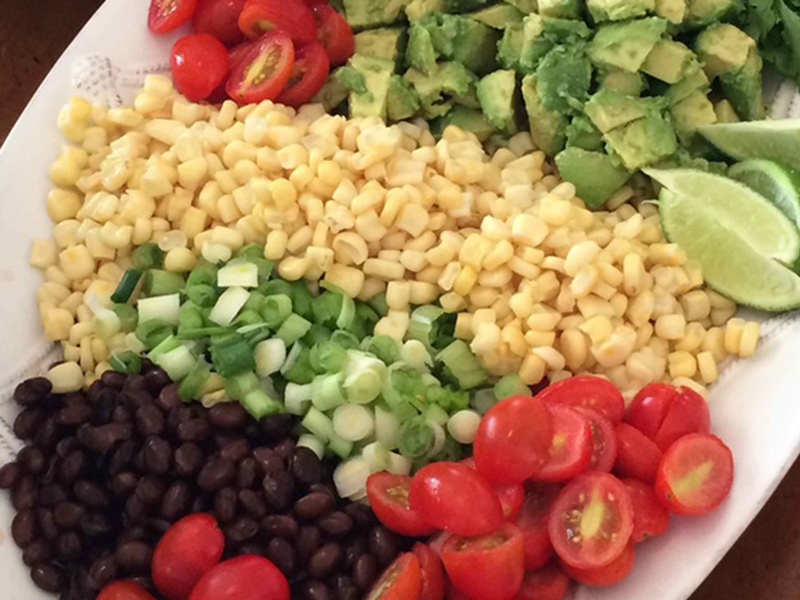 Looking ahead to Super Bowl Sunday, I always love chilis, dips, and chips to keep the party going!  This Mexican chopped salad with a delicious – and wholesome- Green Goddess dressing is the perfect fresh dish to serve alongside the warm chipotle black bean dip and hearty chili that we love at game time.  This year I think I'll also try some buffalo cauliflower for a twist on traditional bar food.
Mexican Chopped Salad with Green Goddess Dressing 
adapted from It's All Good (To serve 4):
2 ears of fresh corn (or 3/4 cup frozen corn kernels)
2 hearts of romaine, finely shredded (about 5 cups)
Mexican Green Goddess Dressing
1 can black beans, drained and rinsed
1/2 cup halved cherry tomatoes
4 scallions, white and light green parts only, very thinly sliced
1 ripe avocado, diced
1/4 cup roughly chopped cilantro
If using fresh corn, roast or steam it and slice the kernels off the cob.  If using frozen corn, thaw at room temperature or rinse in freshly boiled water to thaw quickly.
**To make this ahead, prepare the ingredients and toss with dressing when ready to serve.
Place the romaine in a large platter and dress it with 1/2 of the dressing so it has just a light coating.  Evenly scatter the black beans, tomatoes, scallions, avocado, cilantro, and corn over the dressed greens.  Serve with additional dressing on the side.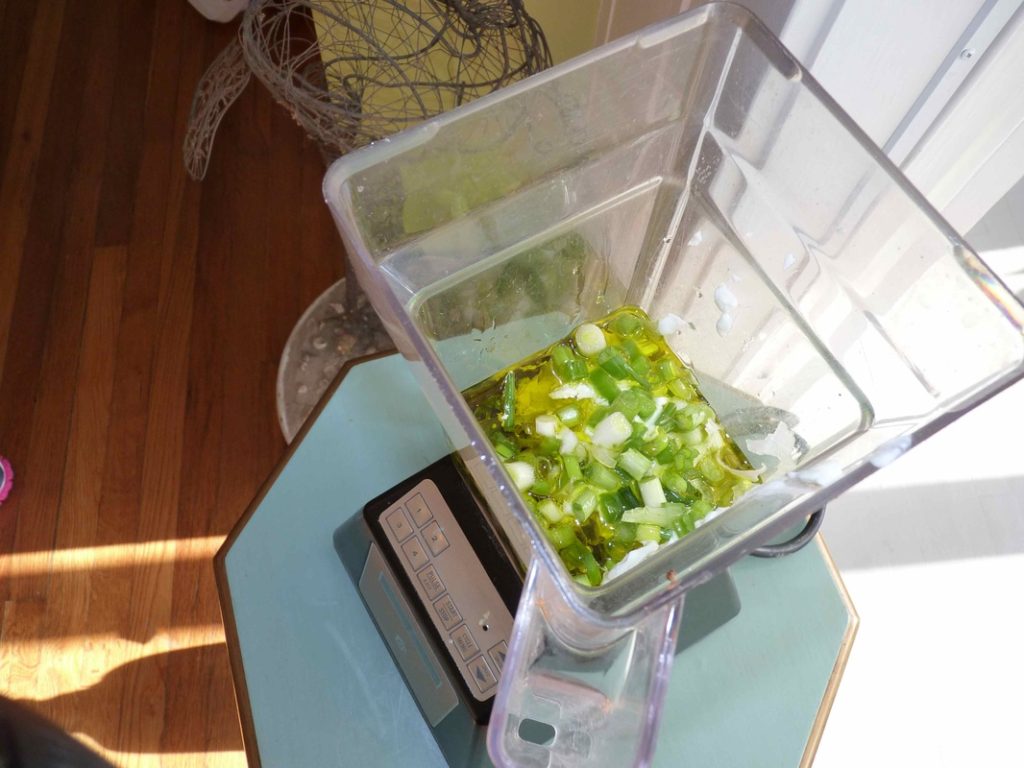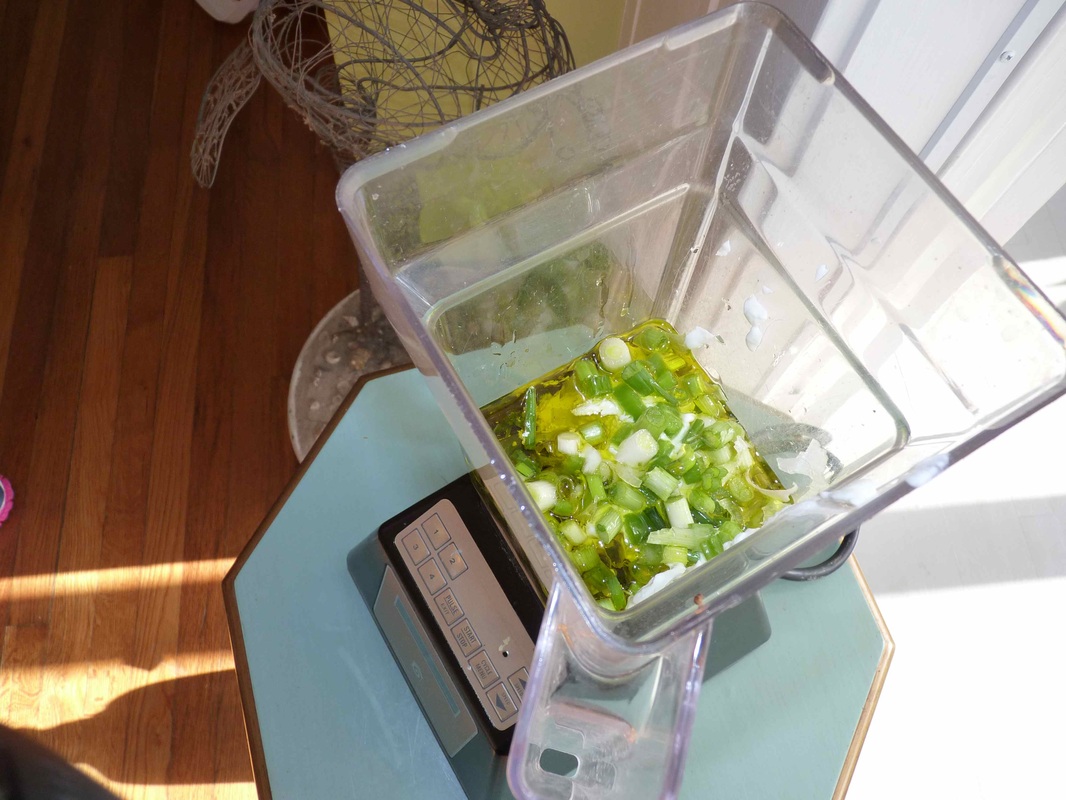 Mexican Green Goddess Dressing
to make 1 1/4 cups:
2/3 cup Vegenaise (or sheep's or goat's milk yogurt)*
1/4 cup chopped cilantro
2 scallions, white and light green parts only, roughly chopped
1/4 cup freshly squeezed lime juice
1/2 green jalapeño, roughly chopped
1/2 cup extra virgin olive oil
1/2 teaspoon coarse sea salt
1 tablespoon raw honey
Combine all the ingredients in a blender and process until completely smooth.  Keeps well, covered, for up to a week in the fridge.
*Note – if Vegenaise, sheep's or goat's milk yogurt are not available, you can substitute plain Greek yogurt